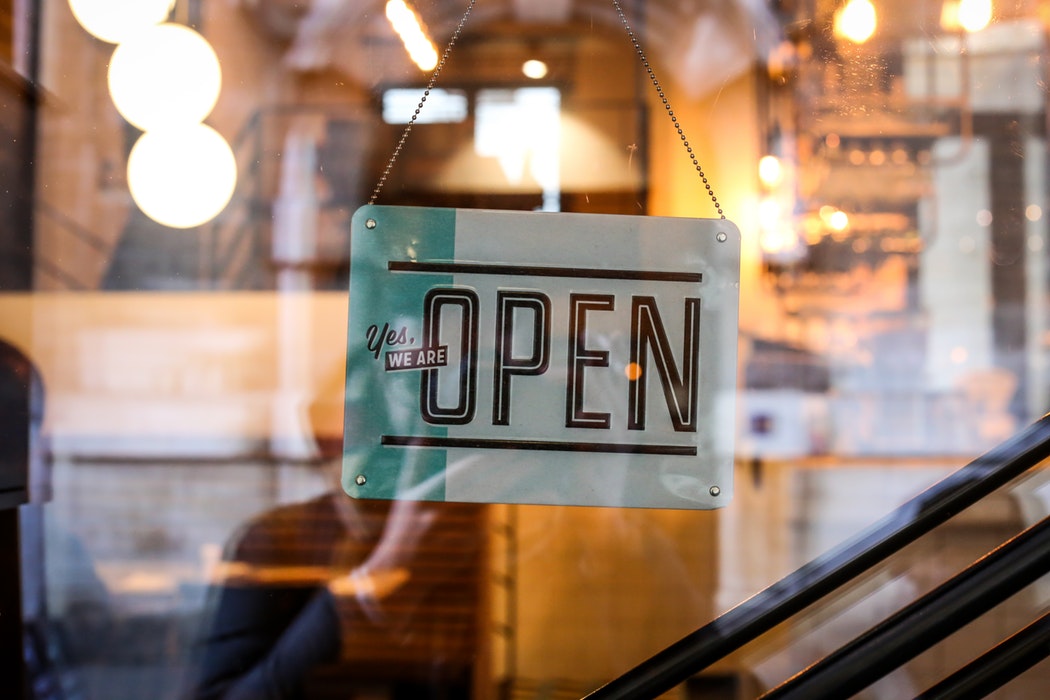 Should I have my own website?
It is a question many smaller companies ask themselves. Maybe you think; No, my business is not big enough, and my customers do not have to buy my products online. The truth is, however, that almost everything today is becoming available online, and why shouldn't you be able to compete there too?
To give you an idea of why it is important for your company to also have a website, we have here collected 10 reasons why smaller companies needs one.
Here are the 10 reasons why small businesses should have a website:
Your business is never closed


There are very few people who want to get up at work at 4:00 in the morning, or stay at work until 10:00 in the evening. A website, including an e.g. online store, ensures that you are never closed – without having to be at work. So besides that your company is always open, you also make it geographically accessible to people who may not live physically close to you. And just like that you have the opportunity for increased sales.

You can reach a bigger market




In continuation of the first point, by being online you can reach a larger market. As such you now have the opportunity to sell to people who are far from you geographically. Of course, this does not only apply to Denmark. With a website you also have the opportunity to reach out to customers on a global scale.

Your competitors have a website




Today most consumers start their customer journey online. They do this because they have access to research products and read recommendations on that given product. It is therefore important that you also have an online presence where they can read about your products and services. That way, you also remain competitive.

Show your products and services




Not only can you get a lot of descriptions and pictures about your products and services on a website. You can also choose to make instructional videos, or presentation videos. For example, if you sell bicycles, a presentation video of a brand new bike may be of great interest to a consumer because they will be able to see how it works.

You can provide better support




On a website you also have the opportunity to set up a chat, so you can help your customers or future customers when they need it – in real time. You can also create a FAQ page where you collect the most frequently asked questions and answer them.

You will get more credibility




Today there is internet access almost everywhere, and in Denmark we are diligent online shoppers. Therefore, a website means a lot to your company's credibility. Here, consumers can read reviews and see any collaborators. In addition, it is also important that your website has a nice and modern design – as this also helps provide a positive impression of your business as a whole.

Social media is not enough


Have you set up a corporate profile on Facebook and do you think that is enough? It is not. People are spending less and less time on Facebook as they move to other platforms. It does not mean that Facebook is useless, because it is not. But in 2018, people actually spend 50 million hours less on Facebook than the year before.


Therefore, make sure that you are also available on a website. In addition, you can have much more information written on a website than on a Facebook page.

You will have more influence




By having a website you decide what people should read about you. These are your words, on your website. You thereby help set the agenda yourself. Without a website, you do not have the opportunity to explain why your services and products are good – or why a customer should come by your store.

Provide your staff with resources




We've talked a lot about your customers and potential customers, but you can also help your employees. It may be that there are a lot of instructions your employees need, or a lot of product knowledge. You can provide them this on your website. It can be on a subdomain, or a web portal – it is entirely up to you.

You can create better marketing




The Internet has opened up a lot of opportunities for marketing. Your website can help carry people through the sales funnel and it also gives you an opportunity to be visible on search engines. Which in short can attract even more customers.
One thing is certain, in today's Denmark there is a great need for a website. It can of course be difficult to figure out where to start. That's why we're here – to help you. You can book a non committal meeting with us, where you can tell us what you are looking for, and we will advise you in the best possible way.
Book a non-committal meeting with one of our consultants.