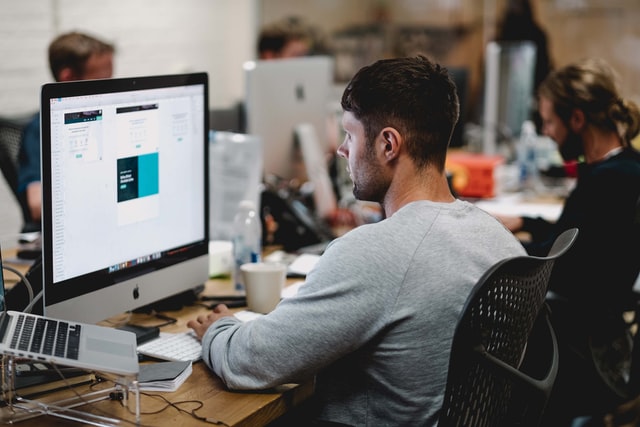 Posted on
December 23, 2021
Are you looking for dedicated PHP developers for your project? The market has become very competitive and you probably have been searching for a while without any good leads. Trust me! I've talked to many companies this year who have had the same struggle. Although PHP is widely used, it's difficult to find good candidates with outstanding talent at an affordable cost.
In this article, I will walk you through the process of hiring a dedicated PHP developer/s for your project. I will also brief you about the importance of PHP as a programming language and the skills you should look for in your future hire.
What is PHP and why is it popular?

You might already know that giant companies like Facebook use PHP. No wonder it's still one of the most in-demand skills for developers in 2021. There are a lot of advantages of using PHP, here are some of them:

PHP code can be easily customized to meet the changing demands of the business. It also supports a wide range of databases and is compatible with many servers.
It's a cost-effective programming language as developers can integrate it with various platforms such as Unix, Linux, and Windows.
PHP is an open-source programming language meaning that developers can learn from each others' code and share their experience with PHP developers around the globe.
Must-have skills for PHP developers

Let's agree that you don't want to hire an average developer. You need an expert in technology and an outstanding talent. There are some skills that you should never overlook in your potential PHP candidate.
Proven experience in other programming languages
As a rule of thumb, don't hire a developer who's familiar only with PHP. You will need someone with expertise in a variety of languages and frameworks such as Laravel, JavaScript, CSS, and HTML. In addition, the candidate should also have experience in Object-oriented programming (OOP).
If you've been in the business for a while, you would understand that the only constant in business is change. So, if you can find a developer that is willing to go the extra mile to learn a new technology or skill, then you've won a great candidate. The needs of your business will change over time and you might find yourself in need of different skill-sets. Our experience at SDEX taught us that the developer must be on the same page with you when it comes to acquiring new skills.
Consistent, high quality, and clean code are essential elements to look for in your PHP developer. Ask your CTO or tech lead to review the code quality of your new hire. A good trick here is to conduct a live coding interview where the screen of the candidate is being shared and they're asked to write a piece of code. This allows you to gain an understanding of the capabilities of the developer, whether he/she is able to produce a good quality code in a timely manner.

Software development is not just about writing code. Most of the time, you will need developers who are able to think analytically and find creative solutions to the unexpected problems that occur. Adding a problem solver to your development team will play a major role in enhancing the innovation of the whole department.

How to hire a PHP developer? The interview process
Evaluating your PHP developer should cover both the technical and the soft skills. In order to make the right choice, you need to make sure that the developer matches your organization's values and culture. From our experience, we start with the technical capabilities, then soft skills. We rule the candidate out if either their technical or soft skills are not up to our standards. Here's how we adopt a value-based recruitment process to ensure we connect our clients with qualified candidates.
What is SDEX value-based recruitment?

Our approach to talent acquisition prioritizes the impact of employees' values and beliefs on their attitudes and behavior. No matter how professional or experienced a candidate is, if they don't share the organization's values they will face problems adapting to the new environment. Our recruitment process focuses on hiring employees that fit into the organization's culture in terms of technical and soft skills. When the employee's values and goals align with those of the company the result is a healthy and progressive environment that allows employees to work efficiently and become more engaged in their work. This is how we do it from start to finish.
Our screening process

Phone interviews
We kick off our process by conducting phone interviews with potential candidates. The purpose is to get an overview of their background and availability. Phone interviews also give recruiters a hint on the candidates' English language proficiency and their seriousness about the job.

2. Technical competency
At this stage, candidates who showed interest during the phone interview are invited to set for a technical assessment. This assessment is prepared by our senior software team in relevance to the job requirement and helps us evaluate the candidate's skills competency. Our technical assessment covers the following: programming languages, databases, source control, cloud services, data security, and data privacy, algorithms, clean structured code, and problem-solving skills.
3. Face to face interviews
Face-to-face interviews allow for a more accurate evaluation of the candidate as recruiters become able to capture verbal and non-verbal cues including body language, enthusiasm, and dedication of the developers. We take into consideration that developers don't just write code, they need to communicate well with other team members, come up with innovative solutions to problems, and meet deadlines. Therefore, we consider this stage to be of utmost importance as it allows our recruiters to evaluate the soft skills of the candidate.
Moreover, our interviews focus on picking candidates who have an excellent command of the English language and who share a positive attitude and a willingness to learn.
Interview questions to ask your potential PHP developers
What apps can you create with PHP?
What's the difference between the include() and require()?
Name the different types of PHP errors.
How to extend a class in PHP?
Explain the 3 scope levels available in PHP?
What is MVC and why is it important?
What is an array in PHP?
Why is PHP called a hypertext preprocessor?
What frameworks do you prefer working with? Why?
Why you should hire dedicated PHP developers from Egypt?

Egypt has become an attractive outsourcing destination to giant businesses over the past few years. The country comes at the forefront of the top leading outsourcing destinations in the MENA region. There are many reasons to hire PHP developers through SDEX.

High programming quality
95% of Egyptian developers have a computer science degree from the top Engineering schools in the Middle East. Cairo only has 10 universities that are featured in the QS world university ranking.

2. Low cost
Egypt offers one of the most competitive operating costs per full-time employee. If compared with other outsourcing destinations such as Ukraine Romania, and Poland, the savings could reach up to 60%.

3. No cultural gap
English is the official business language in Egypt and Egyptians have grasped the Western culture through TV shows and movies. So, communicating with Egyptian developers won't be a problem as you won't find a big cultural gap.
4. Location
The country's strategic position makes it easy for clients and developers to communicate seamlessly throughout the day as there's no big timezone difference.
How can SDEX help you?

There are many places to find PHP developers including freelancer websites and outsourcing agencies. We have built dedicated teams for many companies across Europe and the GCC region. We can connect you with PHP developers specialized in:

PHP unity
Larvel
Send Framework
Drupal.
Symphony
Joomla
Magento
WordPress
Hire full-time PHP developers

Through SDEX, you can hire full-time PHP developers to work remotely with your development team. This collaboration model is suitable if you need the developer for the long term. We can help you hire a developer of a team of developers, and a tech lead. With this model, you can save almost 60% of the cost and start working with the developer within 2 weeks.
On-demand PHP developers

If you suddenly need a developer for a small task, you can also hire on-demand PHP developers with SDEX. You will be charged per hour/day depending on your project scope and requirements. This flexible approach was designed to help you scale up or down the development whenever needed. You don't have to commit for a long-term if your project doesn't require so.