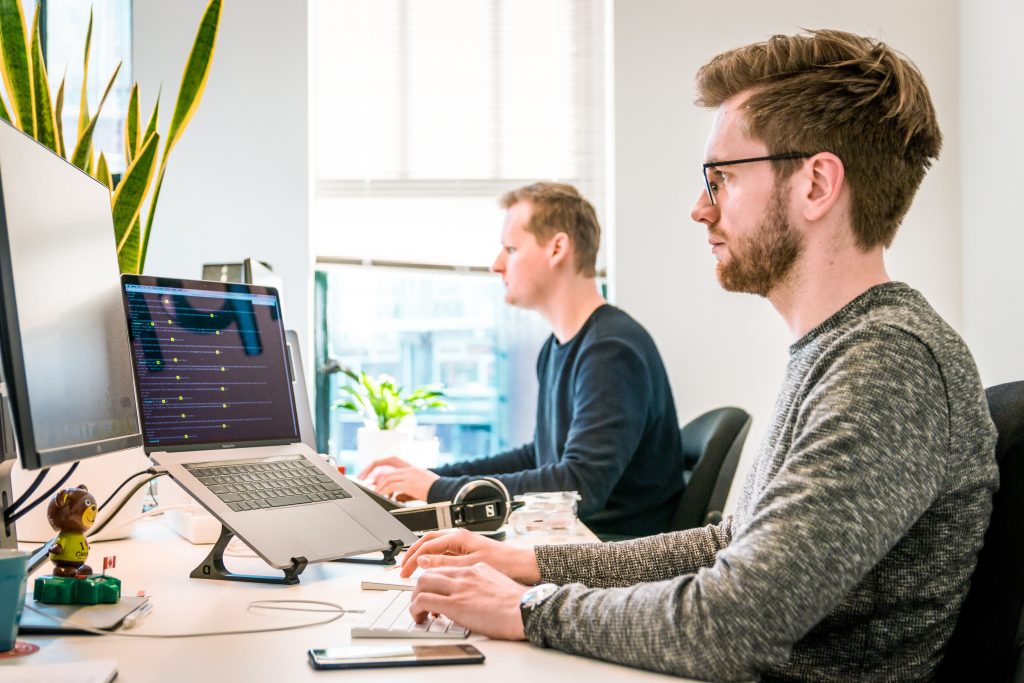 Is your business growing rapidly, and are you, like many other business owners in Denmark, missing a really good developer? Then you are certainly not the only one with this problem.
Many Danish IT companies are in fact lacking good developers and programmers. In an article on finans.dk, from March 2019, it is stated that it is almost up to 3,500 vacant jobs that need to be filled, and this is just in Copenhagen and the Aarhus area.
It is expensive to hire people who may be leaving soon
There are simply not enough IT people in Denmark to get all positions occupied. Therefore, more and more companies have started to find workers from abroad. They spend a long time finding the candidates, and getting them to Denmark – which can be difficult enough in itself. Unfortunately, it happens that these new employees rather quickly get a lot of other offers due to the demand, and you can therefore not be sure to have your new employee for a long time.
It can thus be really expensive to spend a long time finding a good developer. Especially if you then lose the employee to a competitor because of wages going up.
Your solution: Have your tasks outsourced
Fortunately, there are other solutions as well. One of them is outsourcing. By outsourcing the work, you avoid having to spend a long time, and money, on finding and hiring the right candidate. When you outsource your work, another company will make sure all your requirements are met – while you don't have to spend time and money on a hiring someone permanently.
Here at SDEX we help you find a sustainable solution, and the right developer for your particular project. Do you need one developer or are you looking for a whole team? We can help you with both. These teams, or individual developers, operate under your supervision and management – without having to go through the exhausting and time-consuming HR processes.
You are welcome to book a non-committal meeting with one of our consultants, so we together can find out what suits your needs best.
Book a non-committal meeting with one of our consultants right here.