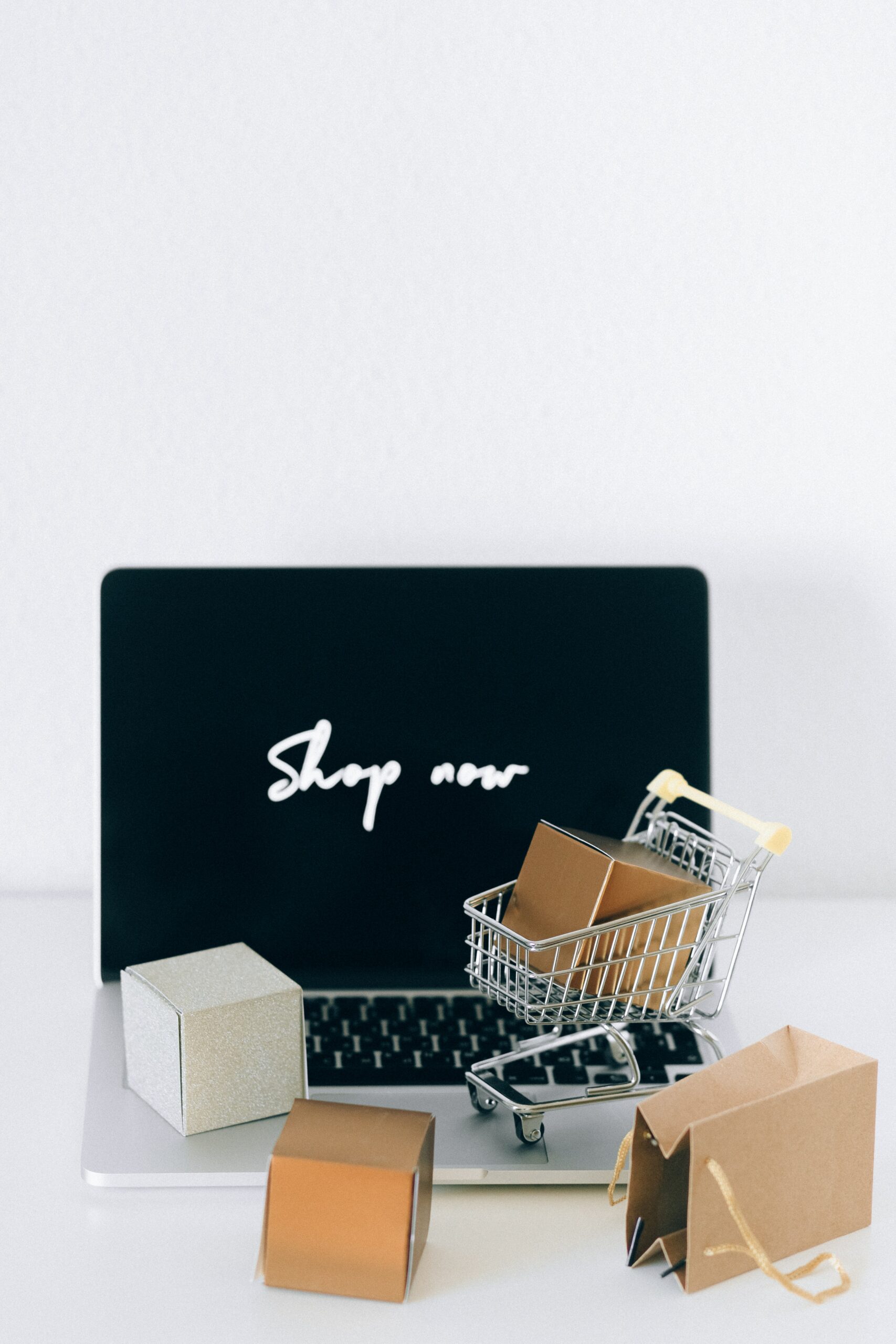 Starting an eCommerce business is hard work, indeed but with the tools and technologies that are laid out for us nowadays, many businesses have been able to start selling online within no time. Today I'm going to walk you through the steps you need to take to start an eCommerce business in less time assuming you already have a physical store or know the products you're going to sell.
What is an eCommerce business?

Simply put, eCommerce is the process of selling your products or services online in exchange for consumers' data. The whole process that involves operation, payment, and shipping is called an eCommerce business.

Starting an eCommerce business has become crucial as statistics show the incredible increase in consumers' shift towards online shopping.

Younger generations prefer online shopping as it's more convenient and efficient. The majority of both Millennials and Gen Xers in the US stated that they'd rather shop online than in physical stores.
There are an estimated 24 million eCommerce stores living around the globe.
Egypt has an eCommerce consumer market of more than 40 million people.
Egypt, Saudi Arabia, and UAE are leading the eCommerce growth in the MENA region.
Which industries would benefit the most from eCommerce?

The pandemic has rapidly accelerated the shift to digital channels and that's why retailers are reconsidering their eCommerce strategies to serve consumers who prefer shopping online.

The entertainment industry includes businesses that sell books, toys, music, or stationery. If you are selling any of these items, you should be leveraging the online market growth by building your store online and selling to millions of consumers around the world.

Since the beginning of the pandemic, the popularity of online groceries shopping has exploded. According to studies, around 45% of consumers are shopping for their groceries online now more than before the pandemic. It appears that shoppers have become accustomed to this method of purchasing their everyday needs. So, if you're in this business, not having an eCommerce store until now is a big mistake.
Whether you're an online pharmacy or a medical equipment store, you need advanced tools and integration to deal with your consumers' medical data.

Fashion and apparel is the most popular eCommerce industry in the world. Brands that sell clothes, footwear, or even accessories can take advantage of the growing consumers' interest and build their online stores.

Businesses that sell computers, gaming devices, monitoring systems, or smart living products will definitely benefit from having an online store. There's been an increasing interest in purchasing electronics in the Middle East since 2020, according to Statista.
People buy their furniture and home accessories online because it's more convenient, efficient, and cost-saving than going to the physical store. There are a number of success stories in the Middle East and particularly in Egypt for household eCommerce businesses. If this business is booming so why aren't you taking advantage?
2. Choose your eCommerce niche

Here's how

Choose an oversaturated market >> Choose a specific niche within it

Example

Skincare products are a large market >> Your niche is (skincare products for people with allergies)

The goal is to choose a specific and identifiable niche within your target industry. This way you can stand out and grow at scale.
You can also narrow down your niche by focusing on either:

Consumers' demographic such as age, income, or marital status
Consumers' psychographics such as hobbies and interests.
Consumers' location for example, when you target people living or working in specific cities.
Pricing
3. Researching competitors

No business can start without researching its competitors. This is an integral part of your process as it helps you understand the market. Remember that your store's physical competitors are not exactly the same as your eCommerce ones. You will probably find hundreds of direct or indirect competitors that do the same thing online and have a big market share. Good research puts you on track and helps you outline your unique selling propositions which in return increases your credibility and positively impacts your branding.

SDEX marketing team can help you at this phase by providing a comprehensive analysis of competitors and a SWOT analysis for your brand.
4. Decide how UI&UX works for your eCommerce
Think about the process from the moment a customer enters your online store to when they actually purchase and check out. Creating a smooth experience has a positive impact on your conversion rates and customer satisfaction. This is the role of UI & UX in your eCommerce store. In order to design a clear UI that leads to an effective UX, SDEX business analysts can help you design the whole journey from landing on a product page to adding items to the cart and checking out.
5. Pick your business name and book a domain

You will need to come up with different names for your business. Choose something that can be easily recognized by your audience. Also, make sure there's an available domain name for your brand to make it easy for your consumers to find you online. You do not have to worry about purchasing the domain as SDEX team can help you out with this matter. All you need to do at this stage is to brainstorm name ideas for your online store.
6. Visual identity & branding

At this stage, there are many design elements that you need to choose such as:

Typography
Color palette
Logo
Brand voice
At SDEX, we can help you with creating a complete visual identity for your eCommerce including logo design. Our in-house design experts can guide you towards building a visual identity that stands out in the market. We can also provide digital marketing support if needed to promote your eCommerce even before launching the store.
The bottom line
A successful eCommerce website relies on many factors. SDEX can be your reliable partner to develop a fully functional and responsive eCommerce website that operates on the web and mobile. Feel free to contact us at info@sdex.dk if you want to start your eCommerce business.