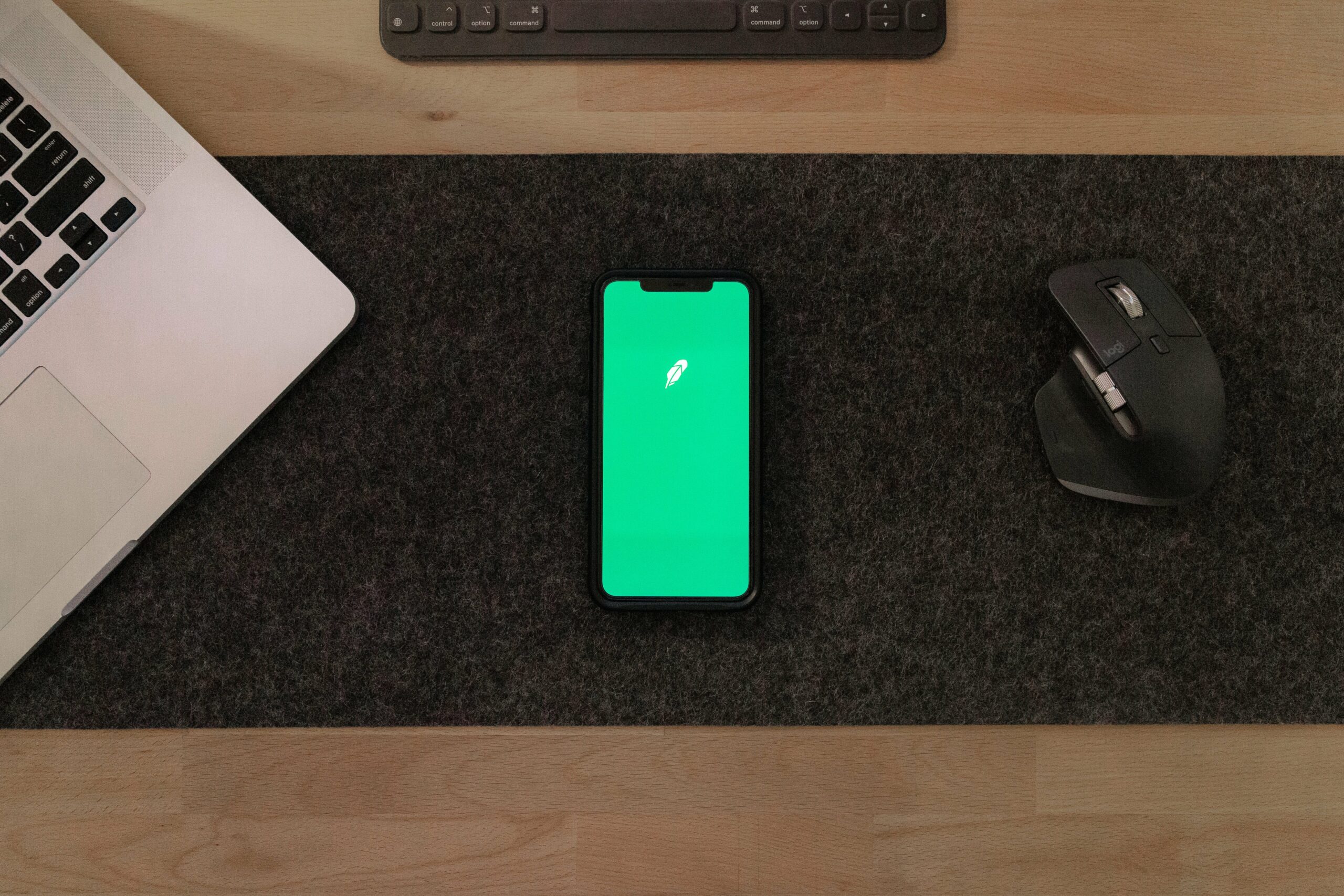 Posted on
February 6, 2022
Almost every business relies on mobile applications to sell their products or communicates with customers. This has opened the door to many opportunities as businesses have become able to communicate with customers faster and receive feedback instantly. If you've got an app idea and looking to develop an MVP, then you can either hire individual developers or find a software partner that takes care of the project from start to finish. If you're on a tight budget or looking to cut costs, then hiring freelance developers wouldn't be the best option. For many reasons, I think hiring partnering with a software vendor would be the ultimate choice.

Should you hire an app development company?

You might be thinking to hire individual developers to execute the tasks for you and build a fully functional mobile application. If you think about it, you will find that hiring a mobile development company to take over the project is scratch is a more practical and cost-effective solution.

Apply the latest technology
The majority of mobile development companies are specialized in the latest technologies, otherwise, the competition will beat them up. You will get a fully functional team of top-notch developers, designers, project managers, and business analysts who will work on all aspects of your application using the latest technologies and tools.
Unlike freelancers, the app development company will be dedicated to your project freeing you up from the hassle of recruiting individual developers for every aspect of the software development. You will have more time to focus on the most pressing matters of your business while the app is being developed by the company. Developing such a huge project also requires long-term commitment and working with freelance who might be engaged in several projects at the same time will affect the quality of your app development.
Yes, hiring a company is way more budget-friendly than hiring freelance or in-house developers. With in-house developers, you pay for their salaries plus their insurance and office equipment. The case is different when you hire a company as you pay a fixed cost per project development and management. Most companies also have flexible payment methods for such long-term collaboration which you can use to your advantage.
What aspects would the app development company support you with?

A successful app development partner will go through the whole process with you and provide you with:
Project's business requirements
Strategic roadmap and workflow
Timeline estimation
UI & UX design
Building wireframes
QA Testing
Product release
Ongoing maintenance
As you can see, developing a mobile app is not just about the coding process. It's a long journey that requires effective collaboration between skilled developers, UI & UX designers, and project managers. Therefore you need to carefully select a trustworthy software partner that can take the effort off your shoulder.
Where can you find an app development company?

Quick research on LinkedIn will help you create a list of at least 10 relevant companies. Start contacting the top companies and collecting quotations to be able to compare the best prices.
Ask your colleagues for recommendations. You will most likely notice that there are one or two companies that are often recommended by everyone and are known for their reputation and successful projects.
How to find the best app development company in the market?

So you have made your research and listed down a few companies to choose from. It's time to evaluate all offers in order to pick a company that suits your needs. Most software companies offer an initial discovery meeting – free of charge- to understand your requirements and be able to provide a proper quotation. This phase is important as you will have the chance to ask all questions and compare offers based on facts and good research. Here's what you need to know before signing the contract.
Testimonials and portfolio
The testimonials that are usually found on the company's website are very important. However, you need to dig deeper to see if the company has had similar case studies or projects. If you're looking to build an e-commerce app for example, then a company that developed an eCommerce app for a supermarket is more likely to understand your requirements than a company that specializes in transportation apps.
Workflow
The pre-development phase is critical. To avoid misunderstandings, talk with your company to allocate time to sit together and discuss your requirements. Breakdown your app project specification into functional and non-functional, for example: When we recently worked with a Danish facility organization on developing an E-learning application, we listed down the functional requirements as the following:
Displaying all available courses
Displaying educational videos
Allowing users to translate any text into their native language
And the non-functional requirements were:

Loading speed
A certificate is issued and sent by email to students after the completion of the course
By dividing the requirements this way, we found it easier to minimize misunderstandings and make sure all parties are on the same page. We were also able to provide the client with an accurate estimation of project delivery and reduce the time spent on fixing mistakes.
Communication & frequent involvement
Based on our experience with clients, we found that the client's involvement is very important throughout the project. Even if you are super busy, spending half an hour a week reviewing the work done will help you save a lot of time and money. Ask your software company about the level of involvement they require from you and suggest a follow-up meeting on a weekly basis. At SDEX, we allocate at least an hour every two weeks to meet with the client and make sure our goals are aligned. This helps both sides – SDEX and the client – to save time and achieve each milestone on time.
GDPR and security
Is the vendor GDPR compliant? And do they have confidentiality guidelines or agreements to protect your code and intellectual property? You will also need to consider whether the outsourcing partner uses an NDA to ensure your data is secured.
Upgrades & maintenance
After your project is live you will probably upgrade a lot of features and fix bugs that occur along the way. Talk with your software vendor about the possibility of providing ongoing maintenance and enhancements to the app and the cost of providing such a service.
Marketing & promotion
Ever thought about the post-release phase when your app is launched to the market? Do you want to create buzz and promote your app across social media channels and relevant networks? Ask your vendor if they offer additional digital marketing support to help you promote your app and create exciting marketing campaigns prior to and during the release. At SDEX, for example, we provide some of our clients' digital marketing support to promote their projects which includes: Social media marketing, SEM, Influencers outreach, etc.
Effective collaboration leads to successful software development
The key to successful app development relies on effective collaboration and transparent communication between the two parties. Prepare yourself for this partnership by outlining your priorities and communicating that with the software vendor.
Prepare a brief
Before you head to the first meeting with the software partner, it's good to prepare a presentation or a brief about your vision for this app development project. An app development brief should include:

A brief introduction to the idea
Provide an explanation of the idea and the purpose of your app development. Explain the problems that your app solves in the market and list down the most important features.

You can also describe your target audience including their needs, problems, and interests.

Would your app require integration with payment systems, for example? Mention clearly to the software vendor that you need to build integration with a payment system, CRM or marketing automation, etc.

Do you prefer a specific design or color scheme? Prepare references for similar applications so that your partner can understand your preferences and work accordingly.
Be clear about the budget
The cost of developing an app depends on many factors. However, be clear from the beginning if you limited budget. The vendor can help prioritize the features so that you can cut costs.

Decide your level of involvement
As we discussed, your contribution is very important throughout the development process. Set clear guidelines on how the vendor can communicate with you regarding urgent matters related to the app development.

Fatal error: Uncaught Error: Call to undefined function get_magic_quotes_gpc() in /customers/d/1/5/sdex.dk/httpd.www/wp-content/themes/kudos/framework/lib/qode.functions.php:283 Stack trace: #0 /customers/d/1/5/sdex.dk/httpd.www/wp-content/plugins/select-core/shortcodes/socialshare/social-share.php(163): kudos_qodef_addslashes('Looking for a m...') #1 /customers/d/1/5/sdex.dk/httpd.www/wp-content/plugins/select-core/shortcodes/socialshare/social-share.php(134): KudosQodef\Modules\Shortcodes\SocialShare\SocialShare->getSocialNetworkShareLink('facebook', Array) #2 /customers/d/1/5/sdex.dk/httpd.www/wp-content/plugins/select-core/shortcodes/socialshare/social-share.php(102): KudosQodef\Modules\Shortcodes\SocialShare\SocialShare->getSocialNetworksParams(Array) #3 /customers/d/1/5/sdex.dk/httpd.www/wp-content/themes/kudos/framework/lib/qode.functions.php(1257): KudosQodef\Modules\Shortcodes\SocialShare\SocialShare->render(Array, NULL, 'qodef_social_sh...') #4 /customers/d/1/5/sdex.dk/httpd.www/wp-content/plugins/select-core/shortcodes/socialshare/social-share-functions.php(11): kudos_qodef_execute_shortcode('qodef_social_sh...', Array) #5 /customers/d/1/5/sdex.dk/httpd.www/wp-content/themes/kudos/framework/modules/blog/templates/parts/post-info-share.php(11): kudos_qodef_get_social_share_html(Array) #6 /customers/d/1/5/sdex.dk/httpd.www/wp-content/themes/kudos/framework/lib/qode.functions.php(935): include('/customers/d/1/...') #7 /customers/d/1/5/sdex.dk/httpd.www/wp-content/themes/kudos/framework/lib/qode.functions.php(954): kudos_qodef_get_template_part('framework/modul...', '', Array) #8 /customers/d/1/5/sdex.dk/httpd.www/wp-content/themes/kudos/framework/modules/blog/blog-functions.php(380): kudos_qodef_get_module_template_part('templates/parts...', 'blog', '', Array) #9 /customers/d/1/5/sdex.dk/httpd.www/wp-content/themes/kudos/framework/modules/blog/templates/single/post-formats/standard.php(20): kudos_qodef_post_info(Array) #10 /customers/d/1/5/sdex.dk/httpd.www/wp-content/themes/kudos/framework/lib/qode.functions.php(935): include('/customers/d/1/...') #11 /customers/d/1/5/sdex.dk/httpd.www/wp-content/themes/kudos/framework/lib/qode.functions.php(954): kudos_qodef_get_template_part('framework/modul...', '', Array) #12 /customers/d/1/5/sdex.dk/httpd.www/wp-content/themes/kudos/framework/modules/blog/blog-functions.php(528): kudos_qodef_get_module_template_part('templates/singl...', 'blog', '', Array) #13 /customers/d/1/5/sdex.dk/httpd.www/wp-content/themes/kudos/framework/modules/blog/templates/single/holder.php(10): kudos_qodef_get_single_html() #14 /customers/d/1/5/sdex.dk/httpd.www/wp-content/themes/kudos/framework/lib/qode.functions.php(935): include('/customers/d/1/...') #15 /customers/d/1/5/sdex.dk/httpd.www/wp-content/themes/kudos/framework/lib/qode.functions.php(954): kudos_qodef_get_template_part('framework/modul...', '', Array) #16 /customers/d/1/5/sdex.dk/httpd.www/wp-content/themes/kudos/framework/modules/blog/blog-functions.php(468): kudos_qodef_get_module_template_part('templates/singl...', 'blog', '', Array) #17 /customers/d/1/5/sdex.dk/httpd.www/wp-content/themes/kudos/single.php(9): kudos_qodef_get_blog_single() #18 /customers/d/1/5/sdex.dk/httpd.www/wp-includes/template-loader.php(106): include('/customers/d/1/...') #19 /customers/d/1/5/sdex.dk/httpd.www/wp-blog-header.php(19): require_once('/customers/d/1/...') #20 /customers/d/1/5/sdex.dk/httpd.www/index.php(17): require('/customers/d/1/...') #21 {main} thrown in /customers/d/1/5/sdex.dk/httpd.www/wp-content/themes/kudos/framework/lib/qode.functions.php on line 283