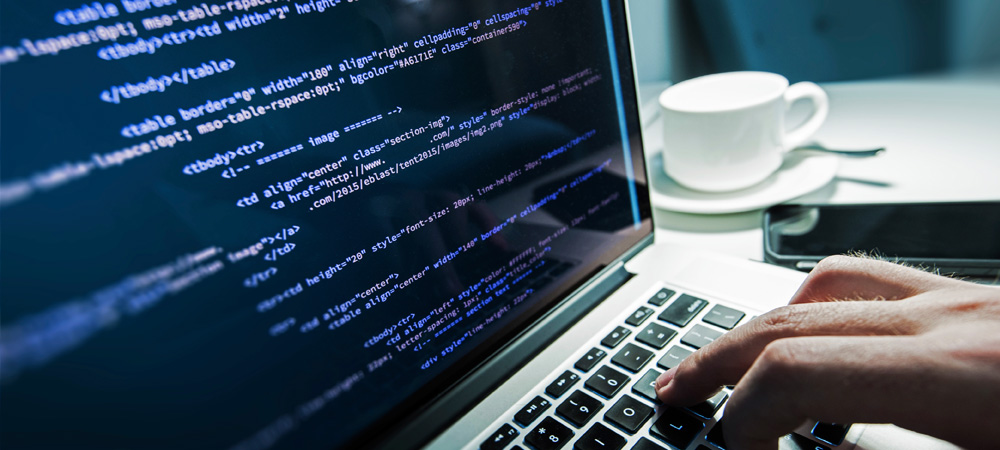 By now most organizations have created a website. However, it is not all who has a responsive website. But what is a responsive web design? And why do you need one?
What is responsive web design?
Responsive web design is a method that makes a websites design change shape and appearance whilst adapting the screen size to that of the user's. In other words, it means that the website will always fit the screens of both a smartphone, tablet, laptop or computer – it is a flexible website design.
Imagine that your local bakery changes its appearance depending on how you arrive; on foot, on a bike or by car, and still offers the same great experience – that is basically what responsive website design does.
A responsive website is in other words very flexible, and will always make sure you get a good user friendly experience across all devices.
The five advantages of responsive web design:
Easy to manage
With a responsive web design you only have one single website you need to manage. Your developers do as such not need to spend their time on several versions of the same site when they have to update something on the website. You will in other words save both time and money when you have a responsive web design.
Better statistics
When you want to see how your website performs with e.g. Google Analytics, responsive web design makes it easier for you. For here there is only one website to be monitored. If, on the other hand, you did not have a responsive website, you would have to monitor all the websites (e.g. both one for a smartphone and a computer). It is therefore a lot easier to monitor your website's statistics with a responsive web design.
Greater visibility on Google
Google has since April 2015 calculated the user experience on websites as part of their ranking system (which is calculated from an algorithm). This means that Google ranks mobile friendly websites higher than those that are not optimized for mobiles. For you, this means that if you do not have a responsive website, you run the risk of getting a poorer ranking on Google's search engine.
Google prefers responsive web design. The reason why Google does that, is because these websites have just one URL and the same HTML, regardless of whether you're sitting in front of a mobile screen or a computer screen. This makes it easier for Google's robots to "crawl", index and organize the site's content. In contrast to this, websites that have a separate site for smartphones, and thus another URL and HTML than the page for the computer, makes it harder for Google to crawl and index the many versions of the same page. If you want to be as visible as possible on Google's search engine, you need a responsive web design.
Excellent user experience
Although it is often the content of a website that make people want to visit it, the design and user experience also play an important role. That is because people will stay longer on your site, if it is easy to navigate and thus easier to find the content they are looking for. If a website is not responsive and a user is using a smartphone to visit your site, they will have to zoom in on what they are looking for, and in doing so half (or more) of the site will not be visible to them. This makes it really difficult for the user to navigate around the content of the website. On the other hand, if your website has a responsive web design, then the page will automatically adapt to any screen size, making it easy for the user to read the content.
Prepare for the future
Unfortunately, we cannot predict what technology is coming our way in about 100 years with accuracy. What we can tell you is that with a responsive web design, you make sure you meet the current requirements users have for a website. At the same time you are more prepared for the future for when a new screen size comes on the market (a new mobile, tablet, etc.), because your website will also be ready to be displayed on that device.
Here you can test if Google thinks your website is mobile-friendly or not. This test will also let you know if your website has any page loading issues, and tell you exactly where on your site the problem is, so you can look into it. If your website receives a bad score from Google, it is time for you to invest in a responsive web design.
Is responsive web design a valuable investment?
The short answer is Yes. Because, in addition to the five big advantages you get from developing a responsive website, the cost of the annual fixed costs as well as maintaining a responsive design is generally cheaper than a standard web design. So in the long run it can easily be worthwhile to invest in a responsive website. You can also ask yourself if it is worth losing a potential customer, because your website does not perform well on a smartphone.
How to get started
Here at SDEX we are specialized in responsive web design. We are ready to advise you and your company should you wish it. You can book a non-committal call with us here, where you can tell us more about what your business needs. You can also order a free demonstration of a new responsive web design for your website right here.
Book a non-committal meeting with one of our consultants right here
Fatal error: Uncaught Error: Call to undefined function get_magic_quotes_gpc() in /customers/d/1/5/sdex.dk/httpd.www/wp-content/themes/kudos/framework/lib/qode.functions.php:283 Stack trace: #0 /customers/d/1/5/sdex.dk/httpd.www/wp-content/plugins/select-core/shortcodes/socialshare/social-share.php(163): kudos_qodef_addslashes('The five big ad...') #1 /customers/d/1/5/sdex.dk/httpd.www/wp-content/plugins/select-core/shortcodes/socialshare/social-share.php(134): KudosQodef\Modules\Shortcodes\SocialShare\SocialShare->getSocialNetworkShareLink('facebook', Array) #2 /customers/d/1/5/sdex.dk/httpd.www/wp-content/plugins/select-core/shortcodes/socialshare/social-share.php(102): KudosQodef\Modules\Shortcodes\SocialShare\SocialShare->getSocialNetworksParams(Array) #3 /customers/d/1/5/sdex.dk/httpd.www/wp-content/themes/kudos/framework/lib/qode.functions.php(1257): KudosQodef\Modules\Shortcodes\SocialShare\SocialShare->render(Array, NULL, 'qodef_social_sh...') #4 /customers/d/1/5/sdex.dk/httpd.www/wp-content/plugins/select-core/shortcodes/socialshare/social-share-functions.php(11): kudos_qodef_execute_shortcode('qodef_social_sh...', Array) #5 /customers/d/1/5/sdex.dk/httpd.www/wp-content/themes/kudos/framework/modules/blog/templates/parts/post-info-share.php(11): kudos_qodef_get_social_share_html(Array) #6 /customers/d/1/5/sdex.dk/httpd.www/wp-content/themes/kudos/framework/lib/qode.functions.php(935): include('/customers/d/1/...') #7 /customers/d/1/5/sdex.dk/httpd.www/wp-content/themes/kudos/framework/lib/qode.functions.php(954): kudos_qodef_get_template_part('framework/modul...', '', Array) #8 /customers/d/1/5/sdex.dk/httpd.www/wp-content/themes/kudos/framework/modules/blog/blog-functions.php(380): kudos_qodef_get_module_template_part('templates/parts...', 'blog', '', Array) #9 /customers/d/1/5/sdex.dk/httpd.www/wp-content/themes/kudos/framework/modules/blog/templates/single/post-formats/standard.php(20): kudos_qodef_post_info(Array) #10 /customers/d/1/5/sdex.dk/httpd.www/wp-content/themes/kudos/framework/lib/qode.functions.php(935): include('/customers/d/1/...') #11 /customers/d/1/5/sdex.dk/httpd.www/wp-content/themes/kudos/framework/lib/qode.functions.php(954): kudos_qodef_get_template_part('framework/modul...', '', Array) #12 /customers/d/1/5/sdex.dk/httpd.www/wp-content/themes/kudos/framework/modules/blog/blog-functions.php(528): kudos_qodef_get_module_template_part('templates/singl...', 'blog', '', Array) #13 /customers/d/1/5/sdex.dk/httpd.www/wp-content/themes/kudos/framework/modules/blog/templates/single/holder.php(10): kudos_qodef_get_single_html() #14 /customers/d/1/5/sdex.dk/httpd.www/wp-content/themes/kudos/framework/lib/qode.functions.php(935): include('/customers/d/1/...') #15 /customers/d/1/5/sdex.dk/httpd.www/wp-content/themes/kudos/framework/lib/qode.functions.php(954): kudos_qodef_get_template_part('framework/modul...', '', Array) #16 /customers/d/1/5/sdex.dk/httpd.www/wp-content/themes/kudos/framework/modules/blog/blog-functions.php(468): kudos_qodef_get_module_template_part('templates/singl...', 'blog', '', Array) #17 /customers/d/1/5/sdex.dk/httpd.www/wp-content/themes/kudos/single.php(9): kudos_qodef_get_blog_single() #18 /customers/d/1/5/sdex.dk/httpd.www/wp-includes/template-loader.php(106): include('/customers/d/1/...') #19 /customers/d/1/5/sdex.dk/httpd.www/wp-blog-header.php(19): require_once('/customers/d/1/...') #20 /customers/d/1/5/sdex.dk/httpd.www/index.php(17): require('/customers/d/1/...') #21 {main} thrown in /customers/d/1/5/sdex.dk/httpd.www/wp-content/themes/kudos/framework/lib/qode.functions.php on line 283