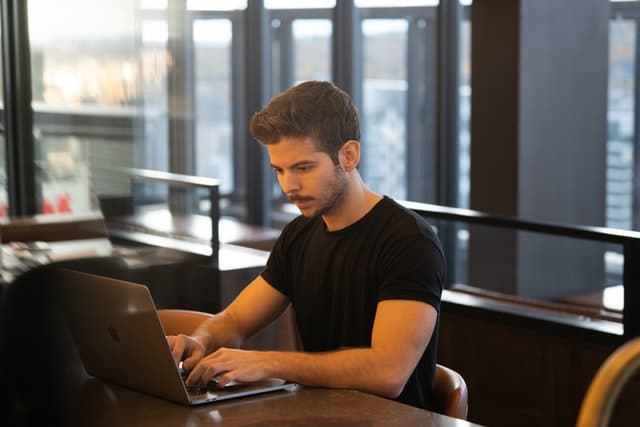 Posted on
February 28, 2022
How often do you use Slack, Zoom, or Google Meet? I assume there is no workday that passes by without using one of these tools. Cloud development has changed the way organizations operate by offering virtual infrastructure that allows for more flexibility and scalability. Many enterprises and even medium-sized organizations tend to use cloud development to allow an easy upscale or downscale of their data and save the cost of buying a physical space.
What is cloud development?

With cloud development, you rely only on virtual environments for storage, database, networking, and software process. You only pay a subscription fee to the cloud provider and save the rest of the operation costs.

Traditional software development, on the other hand, refers to software that is developed and tested on physical servers. Although it's a very popular development approach it has its fair share of drawbacks such as the high cost and limited flexibility.
Advantages of cloud software development

There is an increasing number of organizations that start running their software on the cloud. For many reasons, cloud development has become a more popular approach than how it was a decade back.

Having your code stored in the cloud allows seamless collaboration and co-authoring between your team members. You can get multiple developers to work on the project at the same time which as a result saves time and increases productivity.
The fact that all project documentation is stored in the cloud allows your employees to access them virtually from anywhere. This is great if you hire remote developers who work from several locations around the world.
When you move to the cloud, you save on the cost of IT infrastructure which includes equipment, hardware, software processing, and more. Instead, you pay the cloud subscription cost which is cheaper than what you pay for hardware equipment in traditional development. In addition to saving costs, you also save space as you won't need large data centers that consume a tremendous amount of energy. So you don't just save money but also cut energy expenditure.
When you are not bound by your physical store, the sky is the limit. Having your software developed in the cloud allows you to store a large amount of data, enhance product features and increase your software overall capabilities without worrying about the stability of your server.
Higher productivity = more work done
When more employees work on a single file simultaneously they can get more work done in less time. Unlike traditional development, developers can collaborate and work together on the same file at the same time. This helps increase productivity which leads to faster project delivery. Also, cloud software deployment notably takes less time than conventional installation which also saves developers time and helps them get more done.
Disadvantages of cloud software development

Would your business afford to go offline for a certain period of time? This is what happens when systems go down for unknown reasons, leaving businesses with unpleasant consequences such as damaged reputation and cost loss.

Cloud outages happen for many reasons such as human errors or cybersecurity attacks. If your business provides critical solutions that can't tolerate downtime, it's good to prepare a recovery plan for those times.
No system is immune to cyber-attacks. Even big organizations such as Microsoft and Amazon have faced cybersecurity breaches at some point. Before you decide to move to cloud-based development, make sure your team is up-to-date with cloud security best practices.
Cloud service providers have control over many aspects of the backend infrastructure which limits your ability to customization. Make sure you understand the service provider's responsibility and how it will impact your level of control.
When is the best time to use traditional development?

In certain cases, you will choose on-premise or traditional development over the cloud. If you run a cyber security company or are concerned about your consumers' critical data because of the GDPR you may want to use traditional development.

Another factor that you should consider is the project size, requirements, and scalability. Traditional development is the perfect approach for small to mid-sized projects that are not expected to be scaled up. Vice versa, if your project deals with huge data and requires huge storage and will probably need enhancement in the future then cloud development is the optimal solution.
When is the best time to use cloud development?
Software as a service (SaaS) projects
Most software as a service (SaaS) companies such as Gsuite, Slack, and Dropbox have used cloud development. Such applications are hosted on a remote server by a third-party provider. With Saas projects you don't need to install the application to your PC, instead, you can log in to your account via the web. If you are running a similar business, then cloud development would be the best approach.

Successful cases of SaaS projects:

Slack
HubSpot
Google Apps
Salesforce
Platform as a service (PaaS) projects
Platform as a service project is when third-party providers deliver software solutions to users over the internet. PaaS helps you avoid the expenses of buying software licenses, infrastructure, and middleware. With PaaS projects developed in the cloud, businesses can shorten the coding time as pre-coded applications are available and ready to be customized.
Conclusion

The future of cloud development is promising with many tools and features that are making software development more efficient and less costly. As a business owner, always consider the pros and cons of all approaches before making a decision. If reducing costs is important to you then traditional development won't be good because you will need to pay for physical space and infrastructure. If you need a consultation about any aspects of your next development project such as hiring, technology, workflow, hosting, or any other concern, feel free to leave us a message. Our experts will get in touch with you within the next 48 hours.